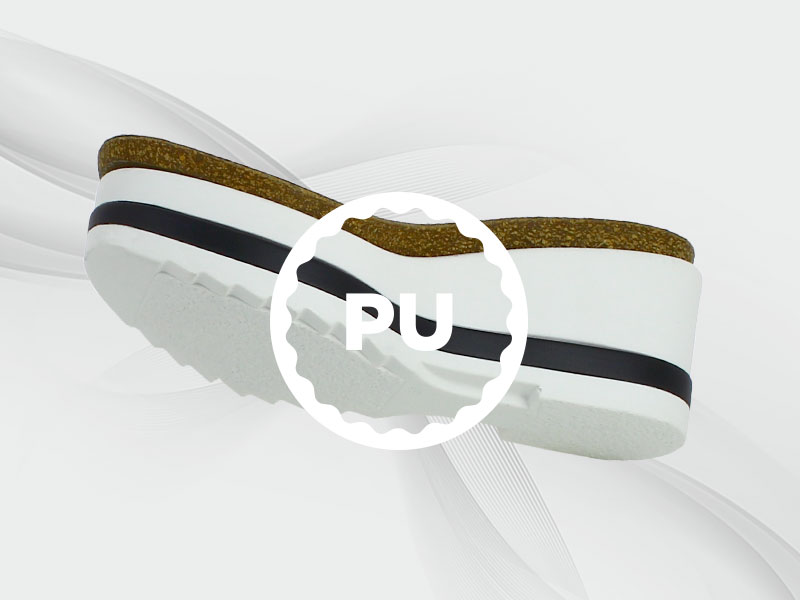 The polyurethane soles and footbeds are made with high technical rigour and are designed to reach an appropriate balance between the functional aspects of each type of footwear, making use of the most advanced technology. This production line started in 1987 and today it leads the production in Spain.

It should be noted that our team of Product Development has recently developed materials like BD, which reach good physical-mechanical properties with low densities. And materials applied to the soles with double density, which combine two kinds of materials to improve flexibility, abrasion resistance, weight…

We are able to make our outsoles with spectacular finishes like for example wood or leather imitation and this has enabled our company to have one of the best offers in the market.

Thanks to the fact that we have different production lines different materials can be combined in the same product. In this sense we can highlight the outsoles made of rubber and polyurethane or the outsoles made of TPU (thermoplastic polyurethane) with polyurethane. This enables to obtain soles with unique properties of quality and lightness.